First of all, hi! I was informed about this site by Ghido-Goji, who is a fellow member at the forum Godzilla Chronicles. This place looks awesome, and I'm glad to be a part of it.
Anyway, the point of this thread is to show you guys my stuff. It isn't a huge collection, especially compared to some of the other collections on here, but it's something: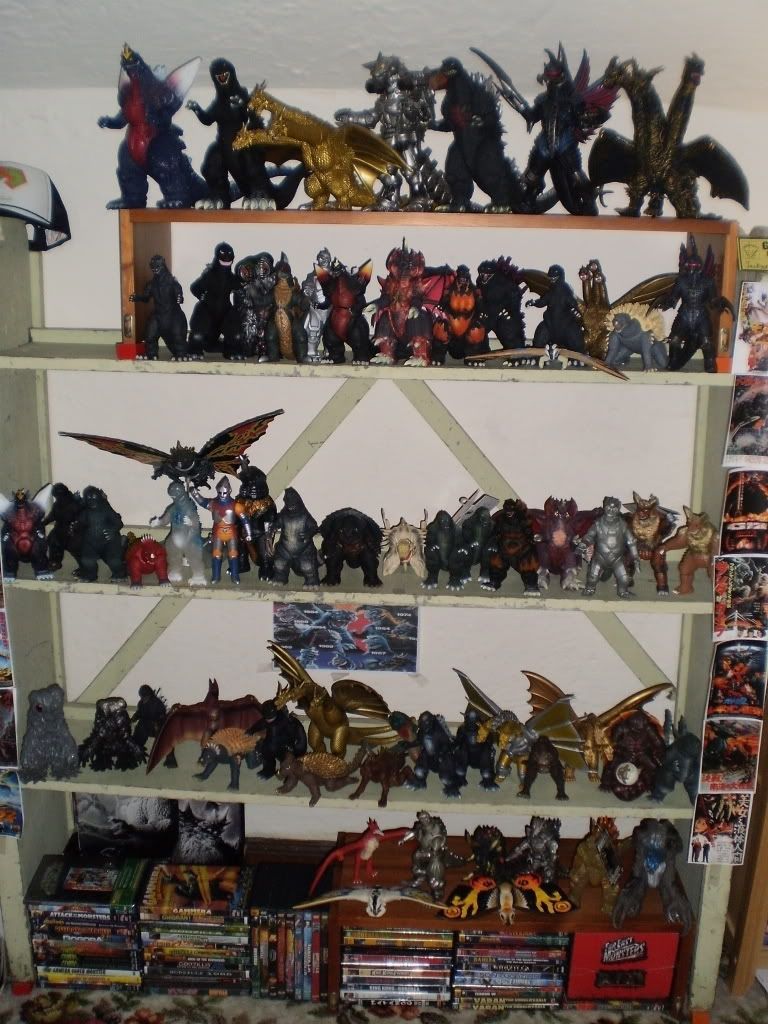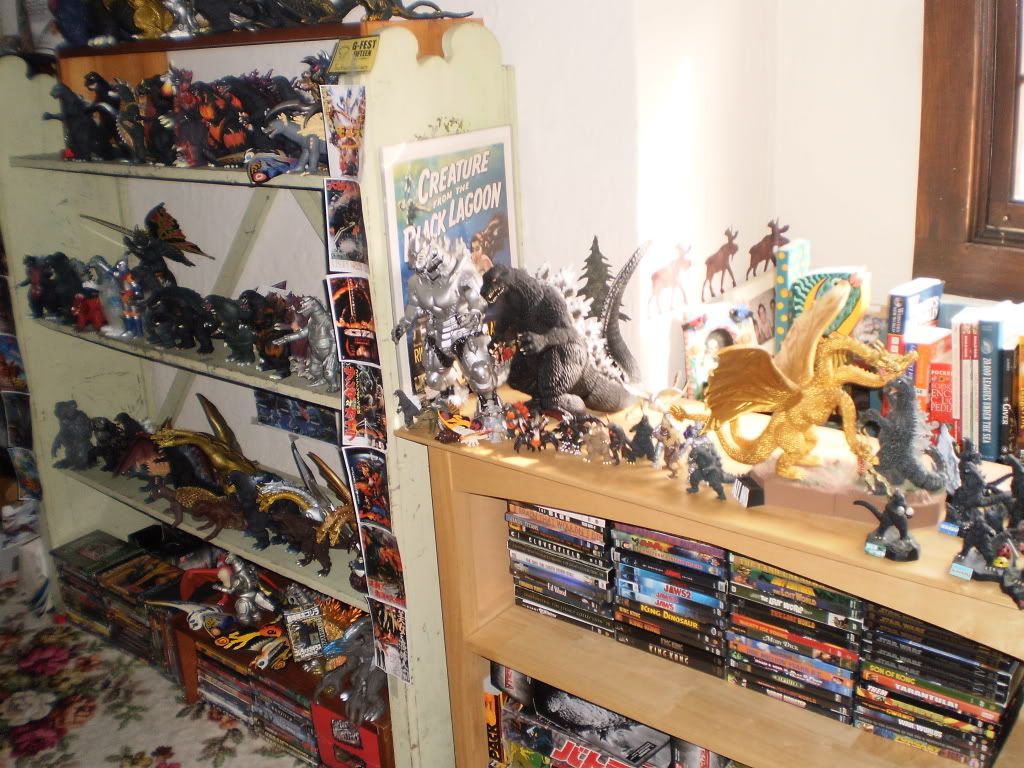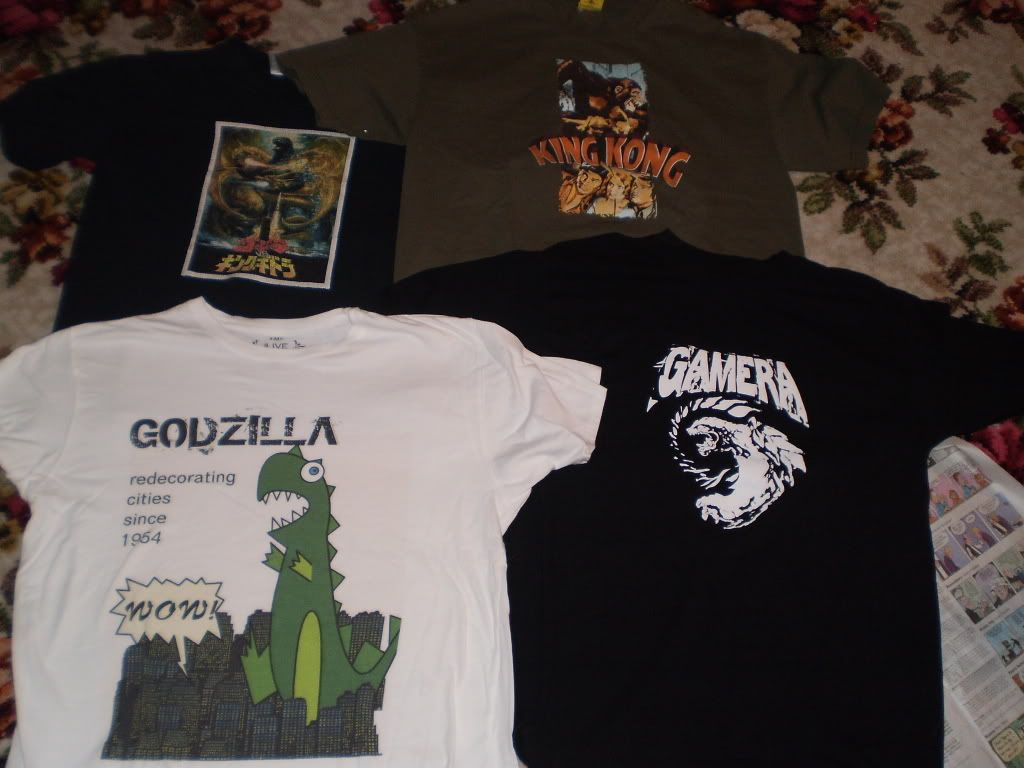 Yes, the flower carpet is out of place. It was like that when we moved in, and we never got around to changing it.
Be seeing you guys around!